2019 – 2020 Event Schedule
14 Oct 2019
On-line nomination
Before 16 Dec 2019
School & Awardee email reply the event invitation
18 & 19 Jan 2020
Leadership Workshop (Venue: Hong Kong Sports Institute)
14 – 17 April 2020
Online Awards Presentation Ceremony
17 May 2020 (Cancelled)
Awards Presentation Ceremony
(Venue: Queen Elizabeth Stadium)
1 June 2020 (Cancelled)
Open application for the Sports Exchange Tour
30 June 2020 (Cancelled)
Deadline application for Sports Exchange Tour
12 July 2020 (Cancelled)
Selection of participants for the Sports Exchange Tour
(Venue: Hong Kong Sports Institute)
13 July 2020 (Cancelled)
Winners' announcement
7 August 2020 (Cancelled)
Pre-tour Briefing for the Sports Exchange Tour

(Venue: Watson House)

22 – 27 August 2020 (Cancelled)
Sports Exchange Tour (Destination: Tokyo, Japan)
12 September 2020 (Cancelled)
Sports Exchange Tour Appreciation Lunch
Introduction
Student nominees should fulfil the following criteria:
currently studying in a primary, secondary or special school with full curriculum in the Hong Kong SAR
outstanding performance in sport
demonstrating good conduct and sportsmanship
showing passion and commitment in the pursuit of sports excellence
recommended by his/her school principal
The organiser of the SSA reserves all rights to accept or decline any nominations and/or disqualify a successful nomination. Final results will be endorsed by the Awards' Advisory Committee.
e-Nomination Link
https://ssa.aswatson.com/nomination
All awardees are invited to attend the Leadership Workshop providing them a platform to know and exchange with fellows from different schools and sports. Through taking part in a series of Adventure Base Counseling activities, we hope to strengthen the participants' leadership and communications skills, promote team spirits, sportsmanship and enhance personal growth.
Details of Leadership Workshop
Date:
18 January 2020 (Saturday)

19 January 2020 (Sunday)

Time:
(Primary School, Secondary School & Special School)
 8:15a.m. – 5:30p.m.
Venue:
 Hong Kong Sports Institute, 25 Yuen Wo Rd, Sha Tin
Awards Presentation Ceremony
Awards Presentation Ceremony
All awardees are invited to attend the Awards Presentation in which they
would be presented the scholarship certificate by officiating guests, with the presence of their parents and teachers to share the joy and happiness.
Details of Awards Presentation
Date:
17 May 2020 (Sunday)
Time:
(Primary School, Secondary & Special Secondary School)
 10:00am – 12:00noon
Venue:
Queen Elizabeth Stadium (18 Oi Kwan Road, Wan Chai)
Remarks:
(Cancelled)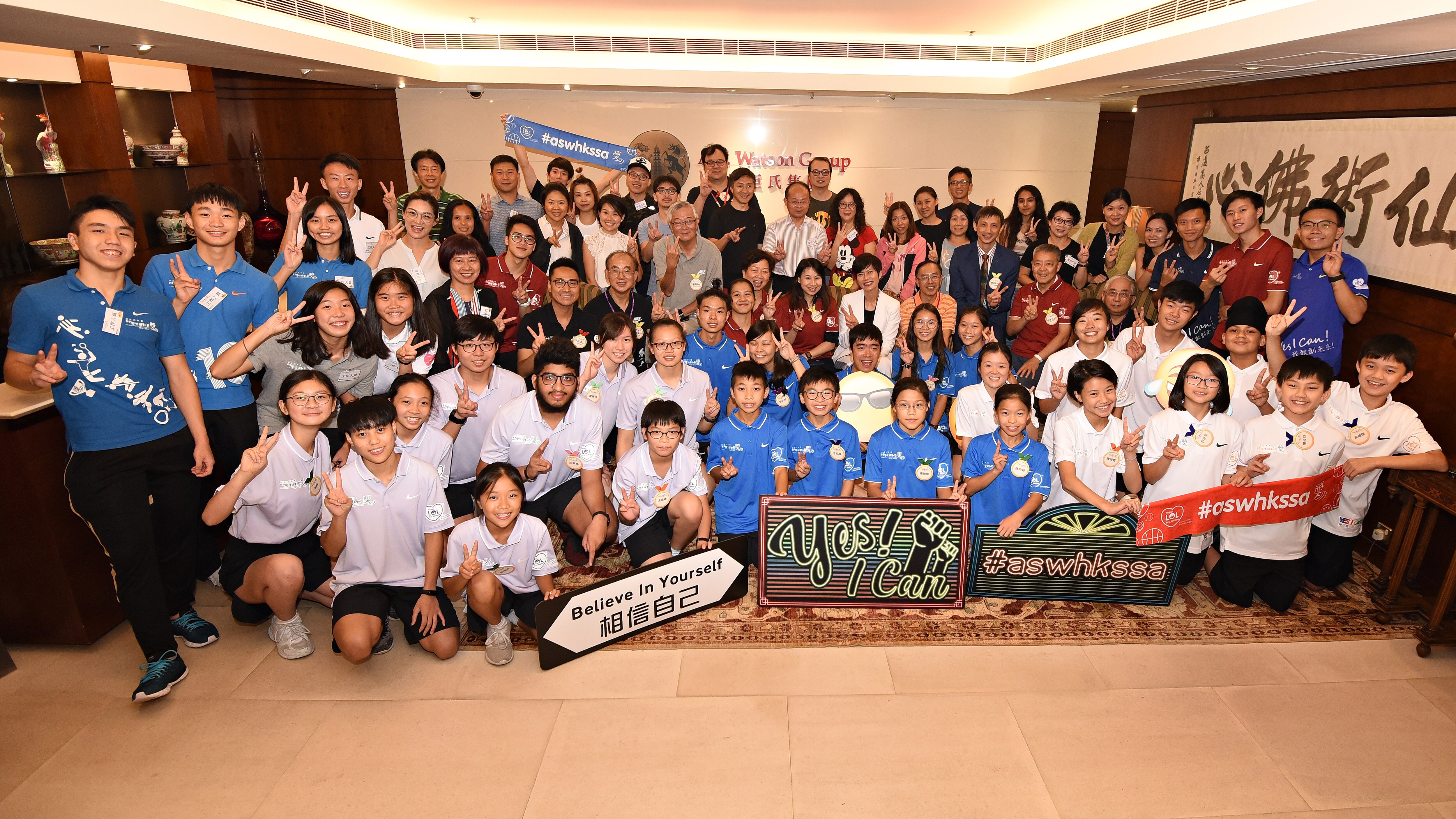 Awardees are eligible to apply for the Sports Exchange Tour held in Summer holiday. Selected participants after rounds of screening and selection by the Advisory Committee would be given the opportunity to learn more on the national sports policy through visiting the training centers and meeting the national athletes. Moreover, participants would be toured around different famous local spots which not only help broadening their horizons but also enriching their understanding to the country history and culture.