2023 – 2024 Event Schedule <Revised on Oct 2023>
| | |
| --- | --- |
| 1 November 2023 (Wednesday) | Starting for Online Nomination |
| 5 January 2024 (Friday) | Deadline for Online Nomination |
| Late of March – Early of April 2024 (TBC) | "You Are Star" Sports Photography |
| May 2024 (TBC) | Awards Presentation Ceremony |
Introduction
Student nominees should fulfil the following criteria:
currently studying in a primary, secondary or special school with full curriculum in the Hong Kong SAR
having an exceptional performance in sports, also contributing to promotion of sports development in schools
demonstrating good conduct and sportsmanship
recommended by his/her school principal
The organiser of the SSA reserves all rights to accept or decline any nominations and/or disqualify a successful nomination. Final results will be endorsed by the Awards' Advisory Committee.
"You Are Star" Sports Photography
  "You Are Star" Sports Photography
Professional sports photographers will be arranged to take studio portrait under the theme of "You Are Star", recognising award winners' outstanding sports achievement! They could share their joy and pride on social media with their family and friends who are witnessing their journey of pursing dreams. Schools are also encouraged to use the sports photos for publicity, to promote and showcase sports excellence.
2023-2024 "You Are Star" Sports Photography
| | |
| --- | --- |
| Date: | Late of March – Early of April 2024 (TBC) |
| Time: | (TBC) |
| Venue: | (TBC) |
Awards Presentation Ceremony
Awards Presentation Ceremony
All awardees are invited to attend the Awards Presentation Ceremony in which they
would be presented the scholarship certificate by officiating guests, with the presence of their parents and teachers to share the joy and happiness.
2023-2024 Awards Presentation Ceremony
Date:
May 2024  (TBC)
 Time:
(TBC)
Venue:
(TBC)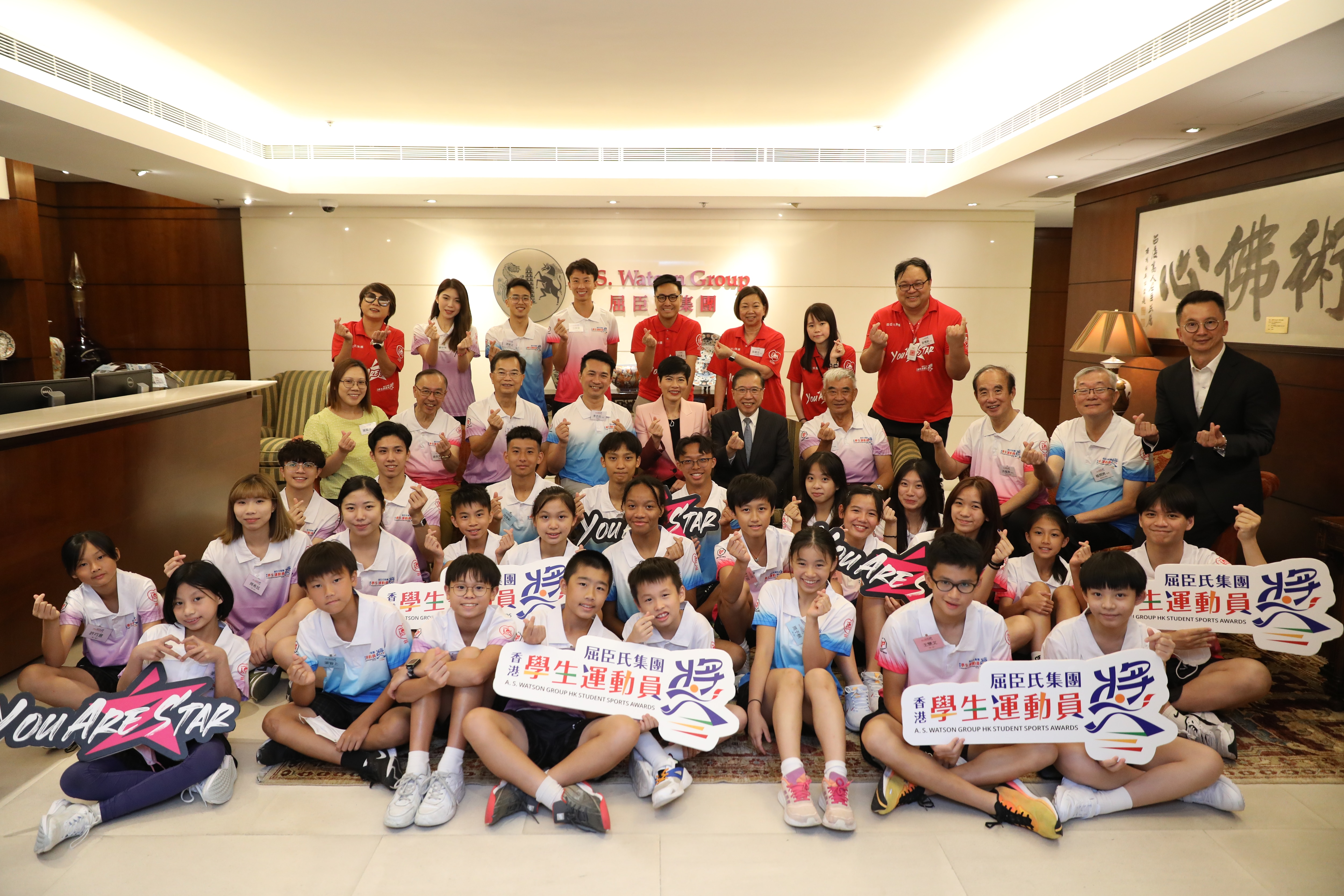 Awardees are eligible to apply for the Sports Exchange Tour held in Summer holiday. Selected participants after rounds of screening and selection by the Advisory Committee would be given the opportunity to learn more on the national sports policy through visiting the training centers and meeting the national athletes. Moreover, participants would be toured around different famous local spots which not only help broadening their horizons but also enriching their understanding to the country history and culture.
2023 – 2024 Event Schedule –  Sports Exchange Tour
<
Revised on Oct 2023
>
| | |
| --- | --- |
| (TBC) | Selection of participation for the Sports Exchange Tour |
| (TBC) | Winners' announcement in FB/IG |
| (TBC) | Pre-tour Briefing for the Sports Exchange Tour |
| Mid of July 2024 (TBC) | Sports Exchange Tour |
| Early of August 2024 (TBC) | Student Volunteer Service |
| | |